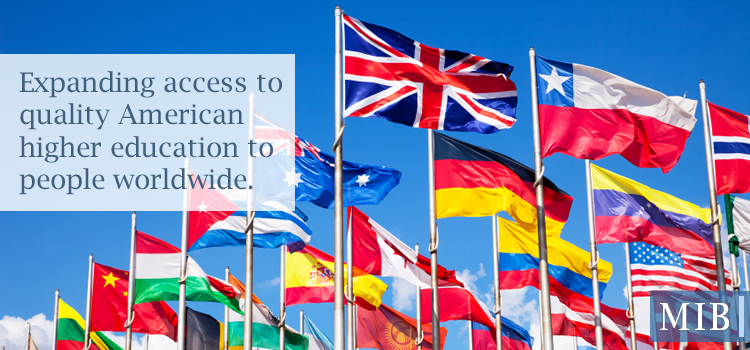 Expanding quality American education to people worldwide.
Throughout our worldwide network, we share a mission to make American quality higher education accessible and affordable; so more professionals can pursue their dreams.
Our collaborations take an array of different forms, ranging from student exchange and teaching partnerships to joint research on global issues.
Through our extensive network of international partnerships we offer opportunities for collaboration on many levels, including support to universities, governments and companies for the development of their staff and providing international experiences for students.
We are always interested in furthering our cooperation and development overseas and providing new and exciting opportunities for students and professionals. We are currently exploring opportunities in the following countries: Brazil, Chile, Dubai, Germany, India, Korea, India, Mexico, Russia, South Africa and Switzerland.
For further information on international collaboration please contact our International Development Officer.